Dmitriy Medoev, South Ossetian Foreign Minister's speech in South Ossetian State University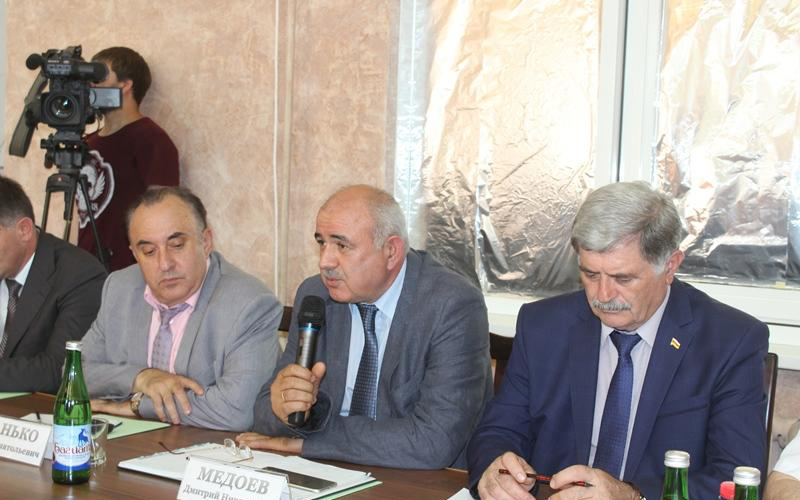 Dmitriy Medoev, the Minister of Foreign Affairs of the Republic of South Ossetia, participated in the round table entitled "NATO Enlargement across the World: Accession of Montenegro and Further Threats", which was organized in South Ossetian State University on July 12. The Minister emphasized the role of South Ossetia in the system of global military-political relations. In particular, Minister Medoev reminded the attendees that "We are a part of the ocean where the interests of NATO member states intersect with interests of Eastern and Southern states and Russia. South Ossetia is located at the crossroads of military and political influences and trends of NATO, and therefore we can not afford to be relaxed".

The Minister noted: "We carefully follow all processes, which take place around us and affect our security, including environmental security. The Southern direction, where NATO actively cooperates with the states of South Caucasus and former Soviet republics, is a priority direction of the Russian foreign policy, since threats around Russia affect its domestic processes, including the economic ones".
The Minister emphasized that "thanks to the influence of NATO, societies everywhere split either on basis of nationality or religion. First of all, the consciousness and ideology of the population are changed, which we clearly see in the case of Montenegro".

Tskhinval, July 13, 2017