Press release of the Ministry of Foreign Affairs of the Republic of South Ossetia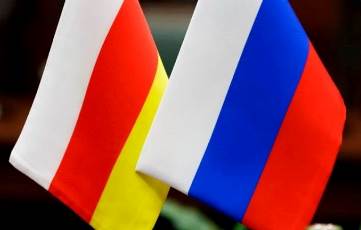 Pertaining to the 10th Anniversary of the Treaty of Friendship, Cooperation and Mutual Assistance between the Republic of South Ossetia and the Russian Federation

The 10th anniversary of the Treaty of Friendship, Cooperation and Mutual Assistance between the Republic of South Ossetia and the Russian Federation is celebrated on September 17, 2018.
The Treaty signed 10 years ago became a visible manifestation of Russian determination to assist the Republic of South Ossetia in exercising its sovereign rights, of Russian readiness to remain the guarantor of peace and stability in the region and of Russian responsibility for the taken decisions.
The major Treaty, the value of which is hard to overestimate, laid a strong foundation for further development of legal framework of the bilateral relations on the basis of which dozens of agreements covering all fields of the South Ossetian-Russian cooperation have been signed.
Provisions of the Treaty have at once received practical filling and made it possible to bring the interstate cooperation to a higher level. Fundamental principles of the Treaty were further developed with signing of the Treaty on Alliance and Integration between the Republic of South Ossetia and the Russian Federation on March 18, 2015.
Today the Republic of South Ossetia and the Russian Federation are conducting active work on in-depth interaction aimed at further strengthening of friendship and mutual assistance between the two states and nations. More than 130 agreements of various levels covering wide range of bilateral interstate, intergovernmental and interdepartmental interaction have been signed between South Ossetia and Russia over the last 10 years.
Qualitatively new kind of cooperation between South Ossetia and Russia allows consistent development of the bilateral ties and the most difficult issues resolution on the basis of trust and mutual understanding.
Basing on a strong legal framework South Ossetia and Russia are determined to reinforce jointly and peacefully the South Ossetian-Russian bonds of friendship, neighborliness and cooperation for mutual prosperity.

September 17, 2018, Tskhinval