Announcement of the press-service of the Ministry of Foreign Affairs of Republic of South Ossetia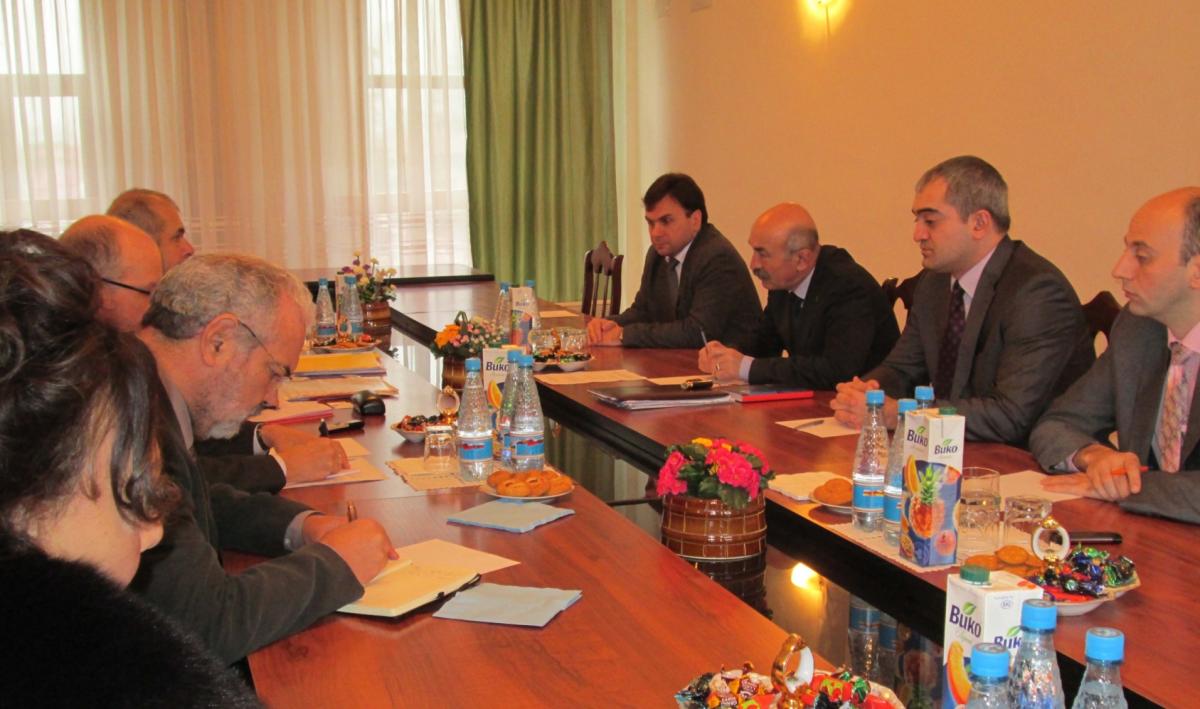 On 13 March 2012 Republic of South Ossetia was visited by delegation of the Co-chairs of the Geneva International Discussions on Security in Transcaucasia. The delegation was received by the representatives of the authorities of the Republic of South Ossetia headed by the Plenipotentiary Representative of the President of the Republic of South Ossetia on post conflict resolution Mr. M. Dzhioev.

During the meting were discussed preparatory issues of the forthcoming round of Geneva Discussions, planned for 26-27 March 2013. The meeting also reviewed draft statement of the discussion participants on adherence to non use of force that should become an interim measure in preparation and signing of a big bilateral legally binding document on non use of force.
The meeting participants expressed their hopes for progress in searching the missing persons and illegally sentenced citizens of South Ossetia in Georgia.
During the visit the Co-chairs of Geneva discussions met with representatives of national communities and inspected Znaursky water intake.

Tskhinval, 13 March 2013