Interview of the Minister of Foreign Affairs of Republic of South Ossetia David Sanakoev to Informational Agency 'Res'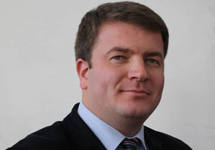 - What are the current priorities of the MFA' work ?

- The main priority in our foreign-policy activities is insuring a well-deserved place for Republic of South Ossetia in the world. However, success in foreign-policy work is closely connected with dynamic development of the state itself, therefore we should make everything possible to improve the image Republic of South Ossetia and make it as attractive as possible for building up wider relations with other countries of the International Community.
Above that one of the main priorities of foreign policy of Republic of South Ossetia remains cooperation with Russian Federation. As you know, Republic of South Ossetia was always politically oriented towards Russian Federation, we have ties with Russian Federation in all spheres of our lives. People of South Ossetia value historically established warm and friendly relations with Russia. Therefore, I have to reiterate that one of the main directions of our foreign policy is building up a full scale cooperation with Russian Federation. We are working on that since August 2008, were signed about seventy international agreements at different levels between Republic of South Ossetia and Russian Federation. They cover a wide range of activities on interstate, intergovernmental and interdepartmental levels. About 20 agreements are in the pipeline, including Agreement on Double Citizenship, Agreement between Russian Federation and Republic of South Ossetia on Russian-South Ossetian state border.
Establishment of friendly and equal partnership with all the countries is also important for us.
- The main aspect of South Ossetian foreign policy is continues international recognition of the Republic. What are the main complications in this work?
- For our young state international recognition is of course important. We are working on that non-stop. Russian Federation facilitates strengthening of international positions of Republic of South Ossetia. We are trying to overcome the stereotypes that are promoted by official Tbilisi and prove to the International Community that South Ossetia is a viable state that realized its right for self-determination of a nation. We are perfectly clear that the most important in recognition of any country is creation inside a country a favorable socio-economic atmosphere and strong democratic principles. This is a longstanding process that requires a systematic approach but we are on the right track. We are sure that the example of Russia and other countries that recognized Republic of South Ossetia will be followed. We are open for cooperation with all the countries of the world if the cooperation is based on principals of equity, mutual benefit, and respect of each others interests.
- Recently South Ossetia and Abkhazia approach Italy and San-Marino with a request for recognition? It was also noted that South Ossetia is in close contact with other countries. Is there a possibility for recognition of our country's statehood in the nearest future?
- As I have already said, the recognition process is ongoing. Ministry of Foreign Affairs is working on that on a daily bases in different directions. During the last years we were able to extend the political geography of the contacts.
Since we do not have official diplomatic relations with most of the counties of the world, we use other formats. Our representatives work in different counties including Italy and San-Marino. We find understanding and support for Republic of South Ossetia at different political levels of those countries and work on further extension of the achieved results.
At the same time we should not forget that Georgia and other countries that are against our independence do everything possible to hinder the process of our further recognition by pressurizing countries that intend to make steps towards our recognition. It is not a secret that countries which already recognized South Ossetia suffer from strong political and economic pressure from US and EU. This factor is of course hampering the process of further recognition of South Ossetia.
- How are developed relations between South Ossetia and countries that recognized our independence? What are the main priorities of the cooperation?
- Republic of South Ossetia tries to develop and establish close ties with all countries. As of today independence of South Ossetia, except Russia, was recognized by Nicaragua, Venezuela, Nauru, and Tuvalu with which we develop interstate ties. We have longstanding relations with Republic of Abkhazia, Pridnestrovian Moldovan Republic, Nagorno-Karabakh Republic with which we also develop interstate ties for many years based on friendship, cooperation and mutual respect.
Work on issues of mutual cooperation, development of trade, economic and cultural ties is needed. We discuss, study and find solutions. Recently the Republic was visited by representatives of the Embassy of Bolivarian Republic of Venezuela in Republic of South Ossetia. They have carried out a meeting with the teaching staff and students of South Ossetia State University and delivered a lecture on 'Cultural achievements of Bolivarian revolution'. During the lecture was demonstrated a movie about Venezuela.
It is important for us to develop and strengthen mutually-beneficial cooperation with countries that recognized independence of South Ossetia as well as to give an impulse to work with diasporas and countries that have not recognize our independence yet.