Archive - Mar 2013
March 30th
On 26-27 March 2013 a regular meeting in the framework of the International Geneva Discussions on security and stability in Transcaucasia took place. At the meeting participated delegations of Republic of South Ossetia, Republic of Abkhazia, Georgia, Russian Federation, US as well as representatives of EU, UN and OSCE. The South-Ossetian delegation was headed by the Plenipotentiary Presidential Envoy on post conflict resolution M. Dzioev.
March 20th
On 5 March 2013 First Deputy of the Minister of Foreign Affairs of Republic of South Ossetia Mr. Kazbulat Tskhovrebov received the Head of Tskhinval office of the International Committee of Red Cross Ms. Leanna Hutchins.

During the meeting Ms. Hutchins briefed about ICRC activities in South Ossetia during the recent months. The meeting participants also discussed a range of practical issues of humanitarian character.
The sides expressed their readiness for further cooperation.

Tskhinval, 5 March 2013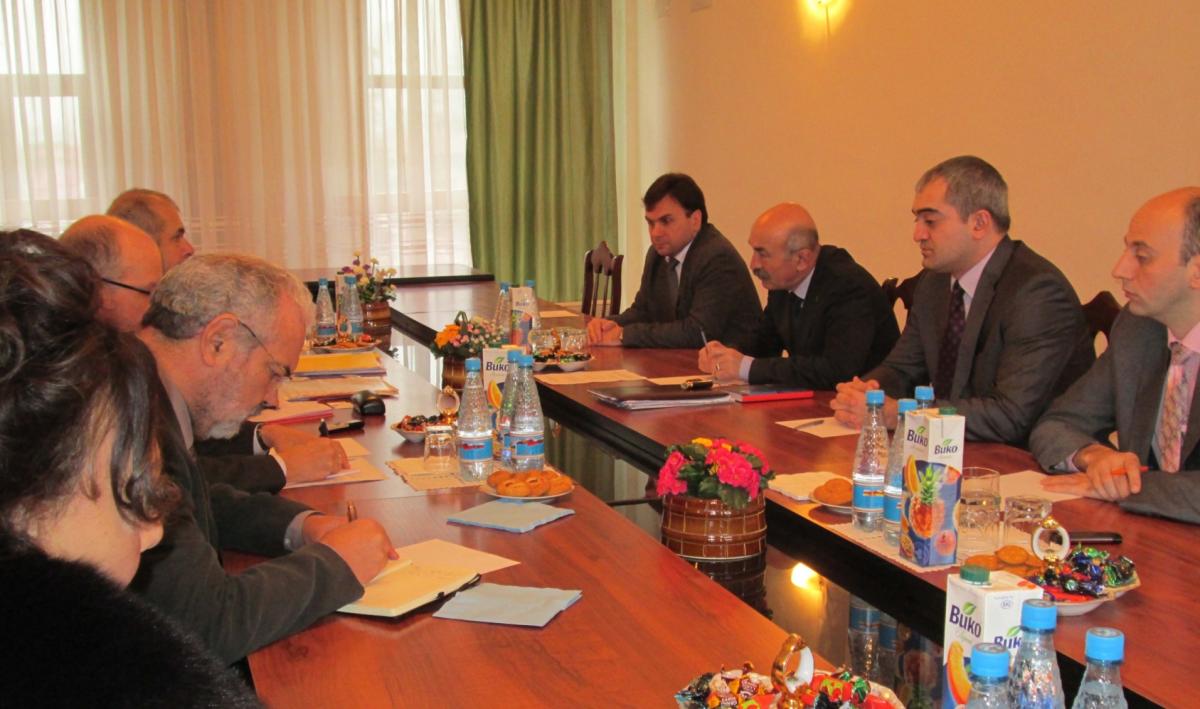 On 13 March 2012 Republic of South Ossetia was visited by delegation of the Co-chairs of the Geneva International Discussions on Security in Transcaucasia. The delegation was received by the representatives of the authorities of the Republic of South Ossetia headed by the Plenipotentiary Representative of the President of the Republic of South Ossetia on post conflict resolution Mr. M. Dzhioev.