Comment of Kazbulat Tskhovrebov, the Minister of Foreign Affairs of the Republic of South Ossetia to mass media pertaining to establishment of an Expert Council affiliated to South Ossetian Foreign Ministry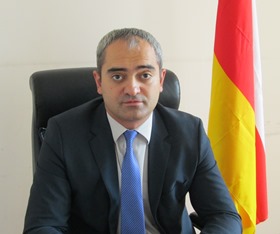 Under the Foreign Minister Order an Expert Council affiliated with the Ministry was found. Scientists, political experts, analytical experts, social activists can participate in work of the Council. There will be permanent members (citizens of the Republic) and external experts (including citizens of other states), who would be invited depending on subject of a certain meeting.

The idea of creating such a council appeared due to the necessity of having a permanent forum for exchanging opinions. Economists, scientists, political experts would get opportunity to have their say on current issues of foreign policy. We believe expert opinions would be of great use in achieving foreign policy objectives.
Members of the Council would have opportunity to make offers on creating another council on developing special mechanism of pursuing South Ossetia foreign policy. We believe it is possible to develop some new approach to achieving foreign policy goals.
Not only experts who sympathize with the activity conducted by the MFA would be invited but also those who criticize it. We expect it would be constructive criticism. Maybe in this format we would solve definite problems.
Each opinion expressed at every meeting of the Council is going to be recorded and taken into consideration later. I believe the activity of the Council would be of great use in implementing the foreign policy course of our Republic.

August 13, 2015, Tskhinval